Magician Bedfordshire
Magician, Lewis Joss is a Professional Magician who performs at many different events across the UK, he regularly performs in Bedfordshire, Hertfordshire, Cambridgeshire, Northamptonshire and London. As a Member of The Magic Circle and Equity, Lewis has been seen by thousands and is highly rated by many.
Close-up magic is magic performed in an intimate setting usually no more than three metres from one's audience and is usually performed while the spectators are sitting at a table, i.e. during a wedding breakfast or at a work dinner. But close-up magic can also be more informal, where Lewis will interact with your guests and perform miracles.
Children's shows are a specialised take of parlour magic aimed the the younger audience. They are typically performed at birthday parties, churches, Schools or family fun days. This type of magic is usually comedic in nature. Children's magic can be performed in small venues, like a house to large venues such as a theatre.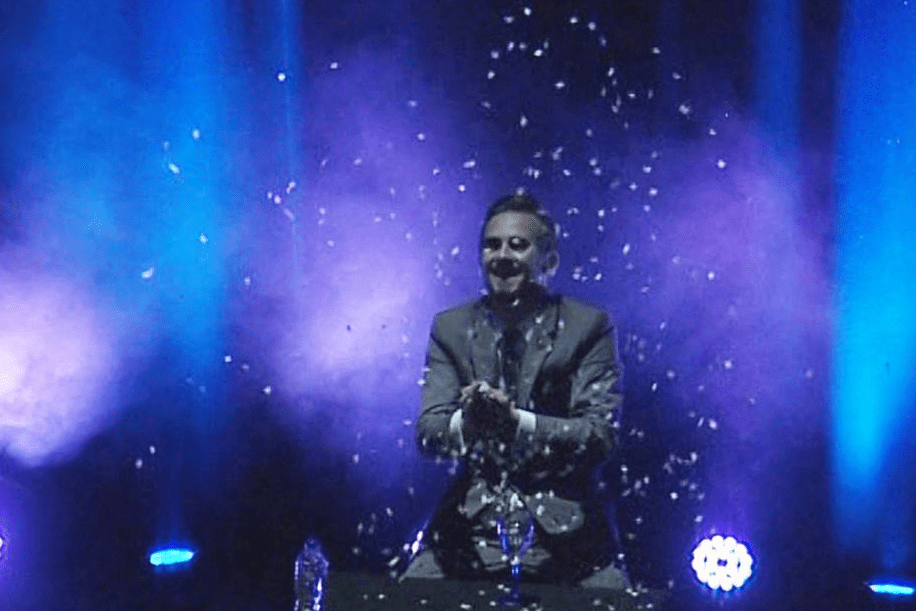 Stage shows, performed in a designated space for the event. The stage serves as a space for performers and a focal point for the members of the audience. Usually there is a raised platform but this is not necessary. Lewis can perfom a stage show in a hall or a theatre. Stage shows are good for corporate dinners, cabaret events or festivals.